I recently read this Draw A Star tutorial by @TIMAI2, and I was thinking about how to draw moons on a canvas.
However, unlike stars, moons have different patterns over days, as shown in the image below. The white parts are the parts that you will see at night, while the gray parts are the ones you couldn't see.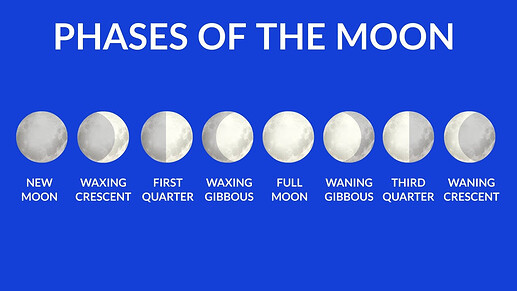 I worked out some solutions to some of the moons here. For New Moon, you do not need to draw anything.
Waning Crescent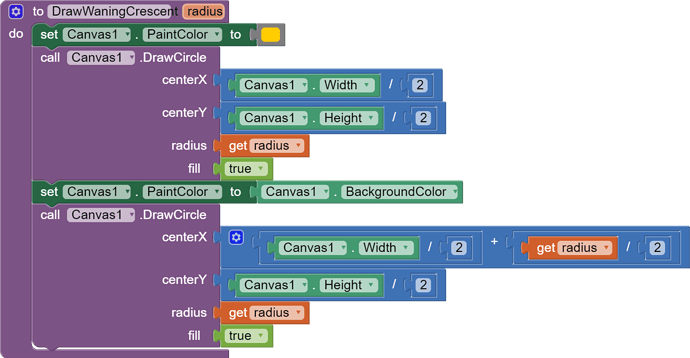 Full Moon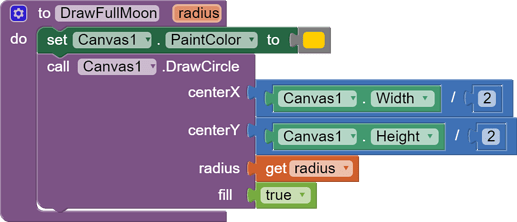 Have fun finding out the other moons!