Hi,
I want to download a file in my ASD to replace the one (same name, same usage for the app) already there.
I use the Anke extension downloadtoASD which works great, thanks !
I tried at first the simple way by just the download block.
Unfortunately, the system saw that a file with the same name exist and renames the new file with a -1, which means the app keeps using the bad one.
So I decided to check if the file existed first, and delete it, and then download the new file: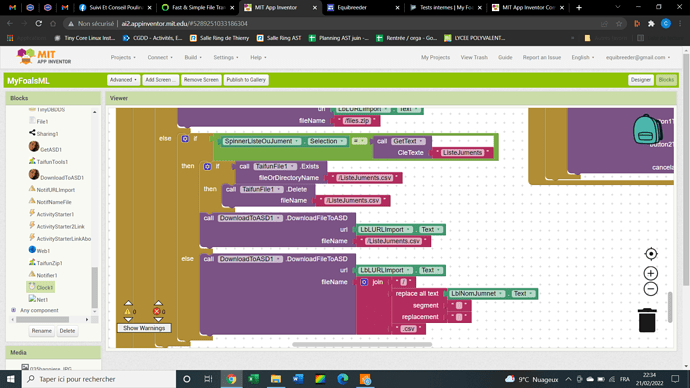 But : it doesn't work. The new file still gets renamed.
I suspect it's a workflow problem : the app doesn't have the time to complete the deletion of the first file before downloading the new one.
If that's the problem, what can I do ? there is no When file deleted block, as far as I know. I could start a timer and wait for a second or so but that means artificially slowing the app.
Or is there a solution to force the downloading to overwrite any existing file ?