Hi! I am new to MIT App Inventor and I'm trying to create a project of a simple product inventory management system. I could store data to firebase as the picture below.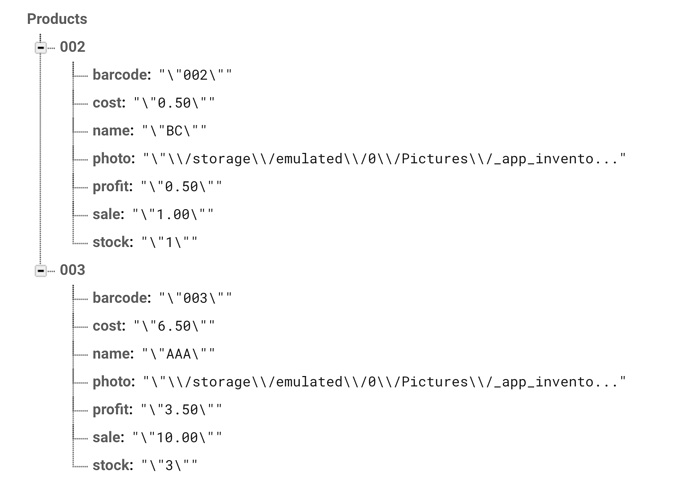 And on the 'Products' screen, I want all stored data to display using the blocks below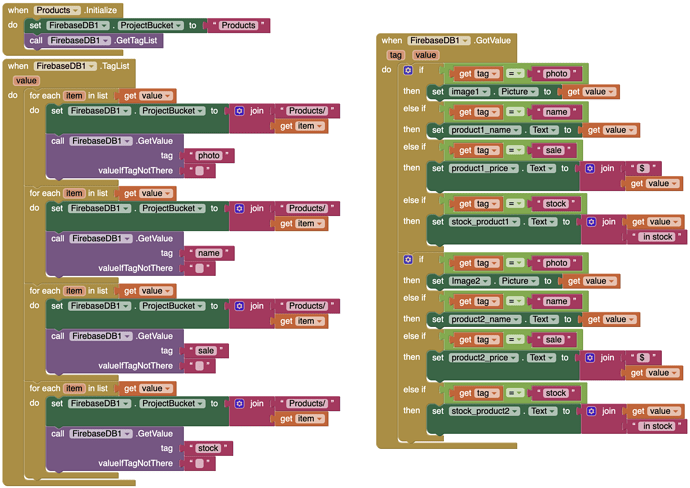 As a result, same data of the product are shown.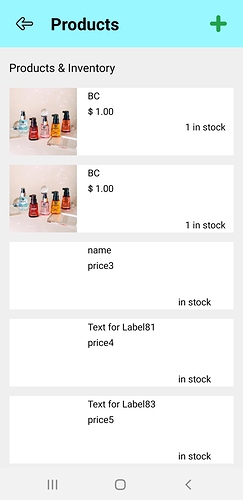 Sorry for the unorganized interface. And I know my code blocks are wrong but I don't know how to fix it. Please help me out.