Hello,
So I am trying to get the route to the nearest location.
I tried to combine the National Parks project and the route project to get shortest route from a csv list.
I tried putting the the latitude and longitude of the nearest location (which were successfully obtained and displayed on two labels (17 & 18) at the very end.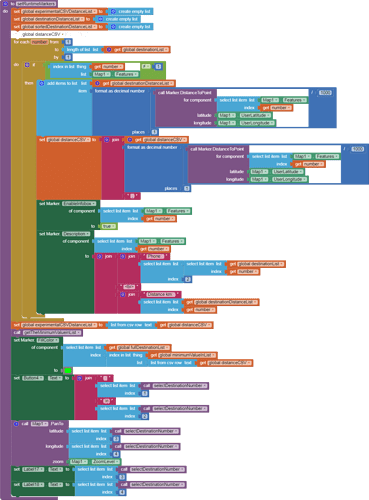 I tried putting these labels on the web component, such that the labels would assign the values to the latitude and longitude of our marker (named KIMS; else if condition). call KIMS.SetLocation method perfectly works if the latitude and latitude are numbers and shows route but not the assigned values.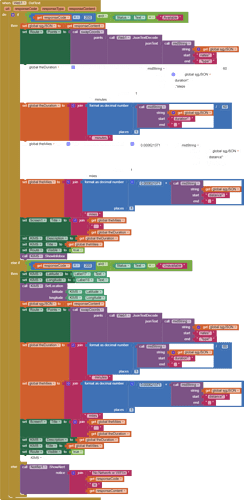 How can I convert those labels or marker latitude and longitude into numbers that can be accepted by call KIMS.SetLocation?
Kindly help.
Regards.