Hello everyone!
sorry for my bad english.
This is the first time in this forum.
I have a base64 image and conversion problem.
I use the extension "com.ghostfox.SimpleBase64.aix"
after pressing the "Decode" button, I cannot copy the image of the block "image1" to the block "image2".
this is the App Design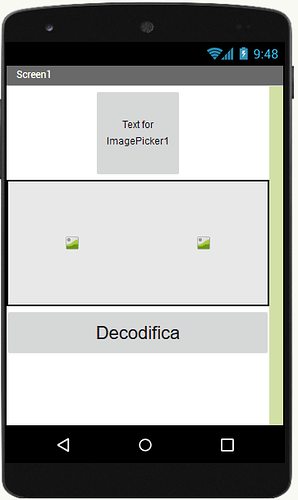 and these are the blocks.
can someone help me?
Thank you all