Hello,
I created a project last year and installed it on my phone without any problems at the time. Now the old phone is broken and I wanted to install it again. When compiling, an error message is now displayed and I don't know how to fix it. There are no yellow or red warnings in my project, so where is the problem?
If I test the app via the AI Companion, everything works. Only creating the .apk file fails.
I am very grateful for suggestions for a solution!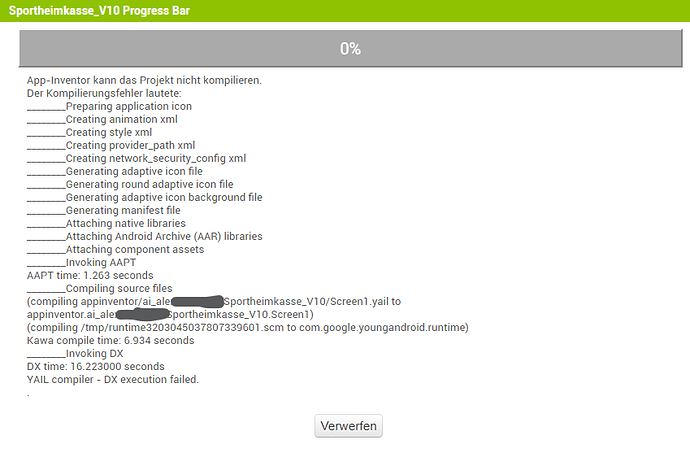 Sportheimkasse_V10.aia (406.0 KB)