i retrieve my datas via a sql query via php script as a list and i put them in a label "lblResult.text"
data is in this format:
urlimg1 - dataa - data b
urlimg2 - dataa2 - data b2
and so on...
i split the data in this way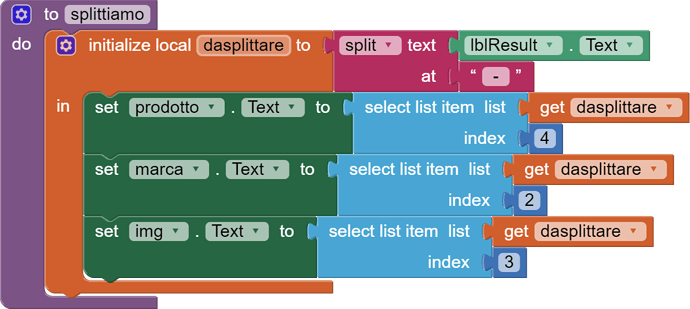 i want that if there is more than 1 row all of them go in a listview where img.text is the image and the other 2 text are the text to show in listview! As in the example shown on collin tree listview example.


do i have to store them in a tinydb or can i use them on the fly as variables with a foreach ?
something like: