Hello.
I'd like to save canvas image to user's gallery.
I've searched a lot but I can't solve this problem.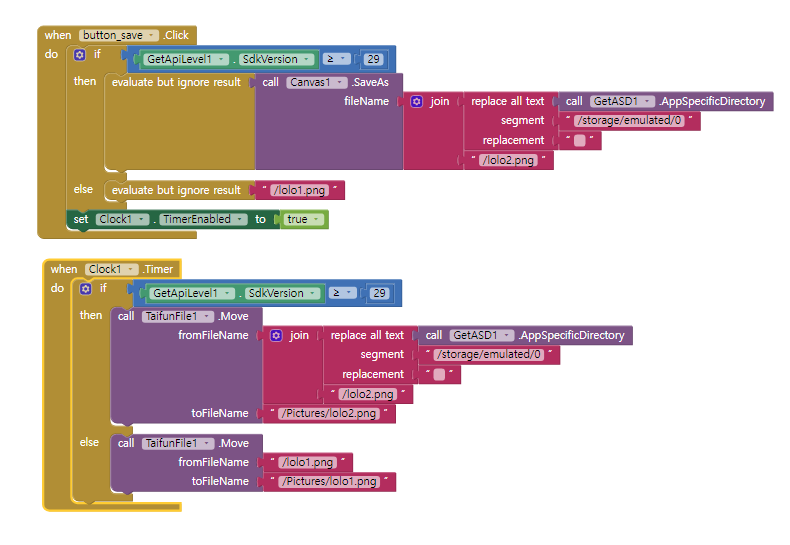 This block shows "Sorry, file to move does not exist" error message.
I can find this image saved only using total commander app.
My phone is galaxy a31.(android11, sdk 30)
Please help me, I haven't solved this problem over week.