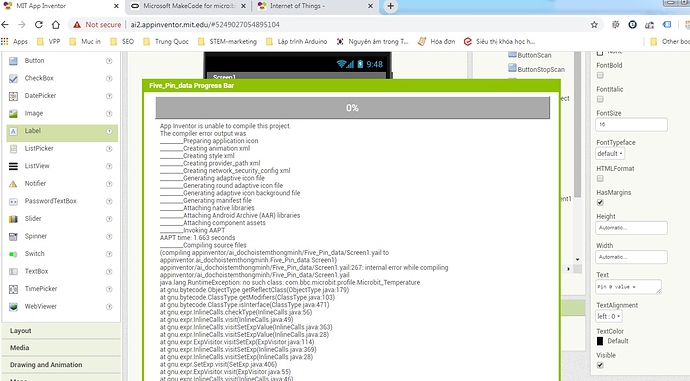 Dear all,
I built application to communicate with Microbit via IOPin
( view tutorial here:
http://iot.appinventor.mit.edu/#/microbit/microbitiopin
)
I tested with AI Compnasion, it run successfully. But I want to build to file .Apk, It warning error.)
I post error image warning and file .aia here.
Could you help me to fix it ?
Five_Pin_data.aia
(338.2 KB)