Then I would say to use Anke's method. Users can access that through a File Management application.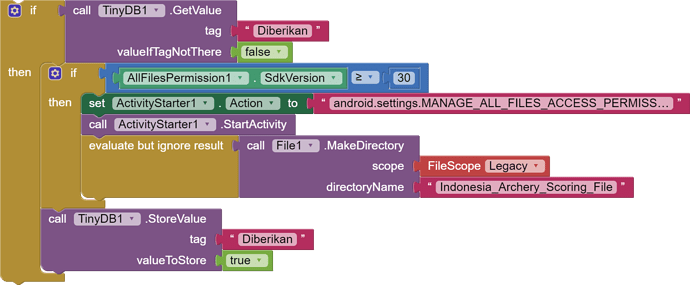 how about this? @Anke @Gordon_Lu
Google Play restricts the access of Manage All Files permission. You can use these unless you are not publishing your app on Google Play.
These blocks are never executed because the "if" query always returns "false".
By the way, this block creates a folder in the Private directory (internal storage) which you can access on your device only when it is rooted. (You must put a / at the beginning of the folder name or you must use FileScope = Shared)

This topic was automatically closed 7 days after the last reply. New replies are no longer allowed.