When I used BluetoothLE1.ScanForService, it did not show my device. Here is the picture of my blocks and the result: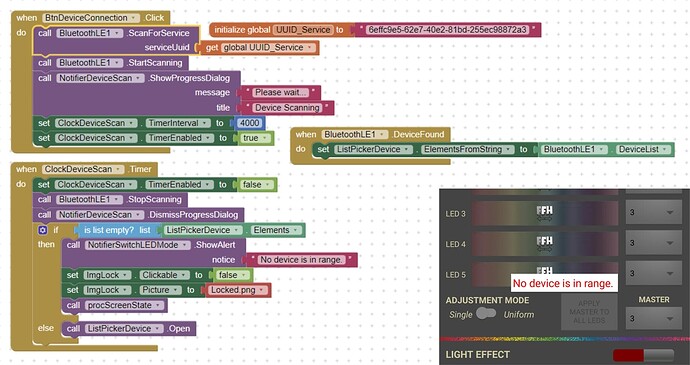 When I disabled my BluetoothLE1.ScanForService block, it showed the device: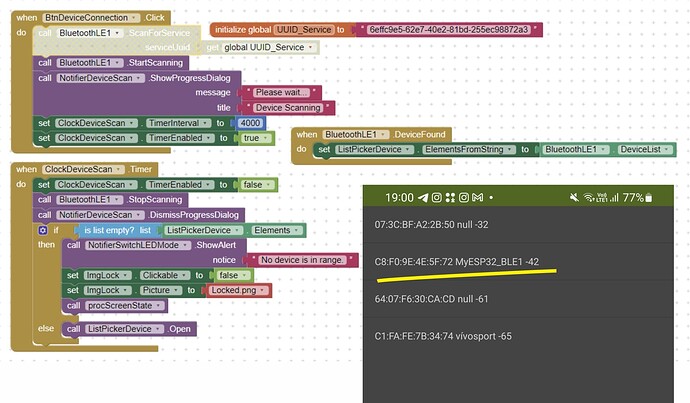 I also checked with nRF Connect, you can see the UUID is correct: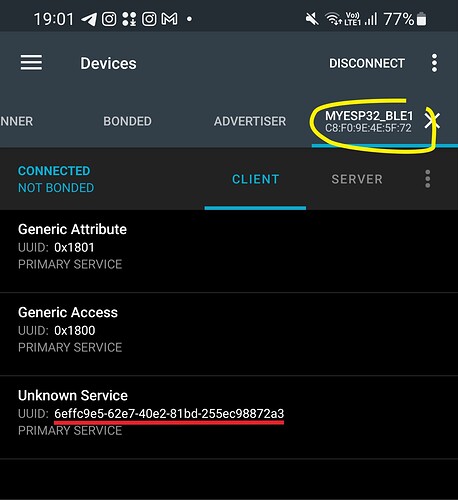 I use Android version 13 and BluetoothLE version 20230728.
Can someone see what the problem is?
Thank you!