Hi,
I have created an app that connects to a Bluetooth BLE module to send commands.
Now the problem is, my app works fine with my HTC phone, but with a Samsung phone it does not show the list to pick the device. Should it be created with special commands for the Samsung phone? I have tested it with two different Samsung phones and both had the same issue! With my HTC the app works without any problem.
I have attached a picture from the list picker part. I do not know if this is enough?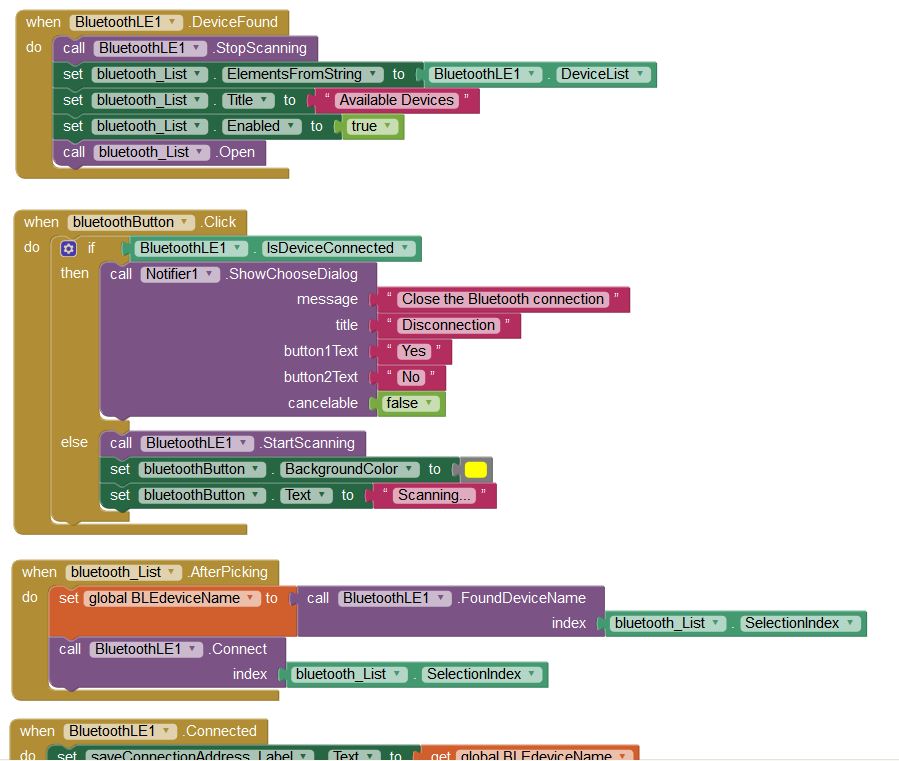 Best regards
Stef