Hello,
i just have a general question for saving files -> very quickly
i'am sending a file with BLE to the AI2 App. This is working fine, but it is very slow.
the Data Rate is 100kBit/sec
Actual the file is Append (with EFileTools) in the StringReceived Block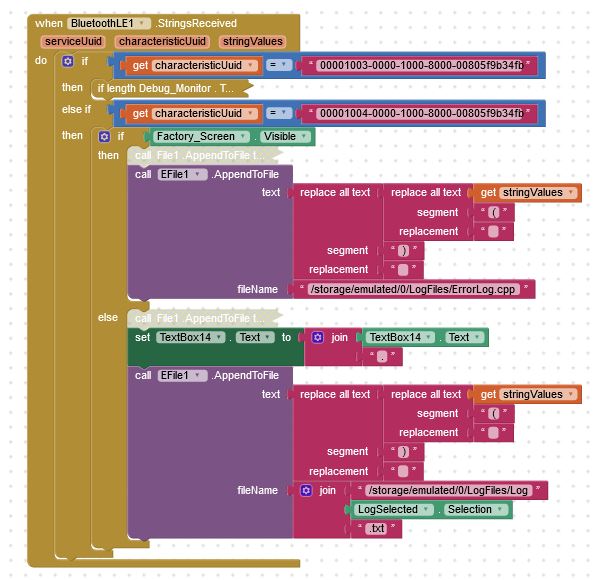 is it possible to optimize this?
Maybe copy the incoming data and append the file in another Block (outside the Stringsreceived Block)?
Could it be faster to save to ASD? or slower?
Which way would be the fastest regarding to Android 11 file restrictions?
Has someone experience with that topic?