Hi everyone!
This is my first post asking for the community help!
I'm developing an app with an arduino connected via USB OTG cable and my smartphone. My smartphone supports OTG USB devices (mouse for example). The app as a button "connect" which should start and open the serial connection.
I've seen several tutorials about this type of connects and in every of them, when the user click on "connect" a pop up is shown on the app asking for permission to connect to that usb. In my case I never saw that pop up. I'm assuing thats the problem as my app cannot connect to the arduino.
Here is the block I have: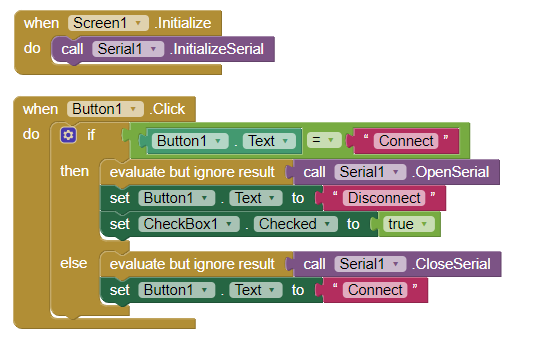 Your help would be appreciated!