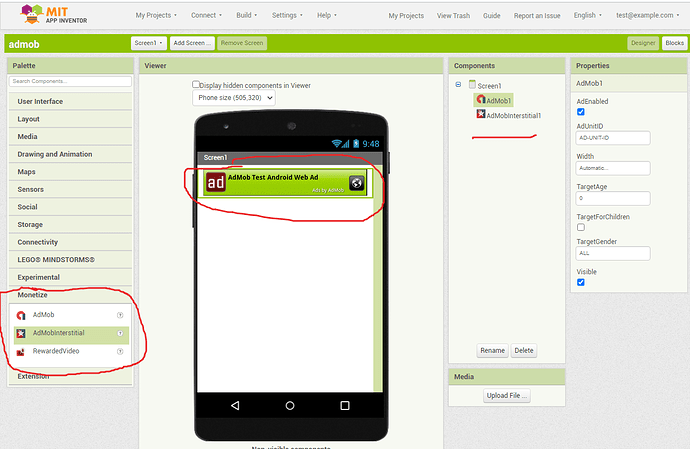 without Admob, components used app open
but AdMob components used app builder not open and test app not open
Can you please explain more?
Jaisa he ma Admob ka Component used
karta ho or app ko build kar na ka bard test kar ta ho to app open nahi hoti
Hm.
Correct-translation: When I used AdMob component, and compile it, app dosent open.
---
He means: Without the AdMob component, the app works fine but when I add Admob component and export it, it doesn't open.
Could you please share your component code and the crash logs see here? See also here:

yes I used in AdMob component and build app success full ,app doesn't open in mobile
It's effort to debug crashes. It's more effort debugging crashes in code that we can't see. Please keep in mind that this category is "open source development".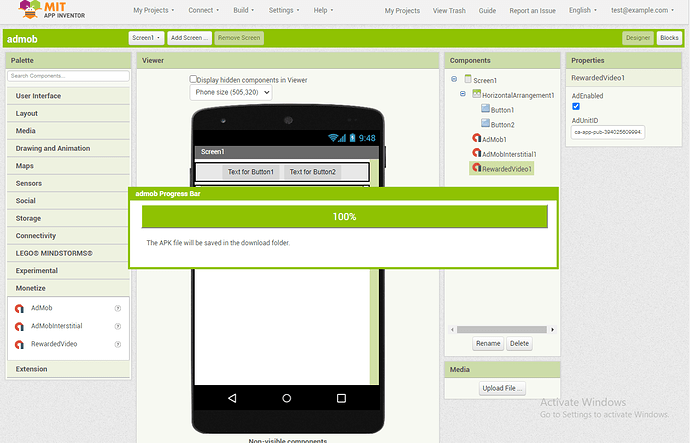 app crashe not open app
They are just warning and not logs of the application.
Only useful if you show crash reports:
Make sure that both extensions you are using are compatible with android x libraries. Make a test application, put one extension in it first and see if the application crashes, then test with the second extension.
i try but not work
see this my code
I understand that you are building your own extension. I thought you had a problem with someone's extension ...
I think he is building his own builder and is adding his own components. I wonder if @builder will give all his work back to the community since he is posting in the open source development category.
these are no extensions
these are components and its sources most probably have been extracted from the abandonned Appybuilder project...
@builder if you want to use these sources I recommend you to follow the Appybuilder licence... @Hossein probably wants to send you into the right direction
Taifun
---
Trying to push the limits! Snippets, Tutorials and Extensions from Pura Vida Apps by

Taifun.
Hi @builder,
we have been contacted by one of the Kodular developers and it looks like you are using one of the versions of their admob component. Which means, you have stolen the source code.
Do you have anything to say concerning that?
Taifun
You didn't answer the question @Taifun asked you.
Where did you get this code? It seems you get your code somewhere but don't know how to implement it.