Good morning,
Apologies, I know this is a recurrent issue that many users face, I have read as many of the related forum posts I could find, I have read Chris Wards checklist here; ProfessorCad: Tips & Tricks and addressed as many as I understand!
My app is designed to connect via bluetooth to an arduino that monitors 0-5v analog inputs from automotive sensors, pulls the data across and using some mathmatics, convert the 0-1023 signal sent from the arduino to a number that relates to the source sensor (temperature, Air to fuel ratio and vacuum/boost pressure).
I havent been able to confirm whether it works fully yet as am waiting on a replacement bluetooth module (HC-05) as mine is faulty. However in the meantime, I wanted to upload to my phone to test without using companion. Sadly when trying to install it reports "app not installed".
Please see attached blocks, app aia and arduino code if needed. I am new to this so, thank you in advance.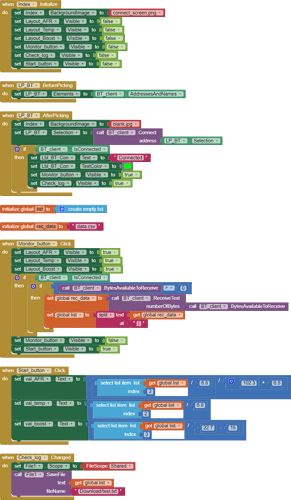 RX7Dashv2.aia (1.9 MB)