Hello Everyone ,,,
I am using Vedils App inventor AR Version , but when i am running to create my apk or generating Qr code through campaign i get this error as the picture below !
how can i solve this problem and fix this error ?
Error Snip :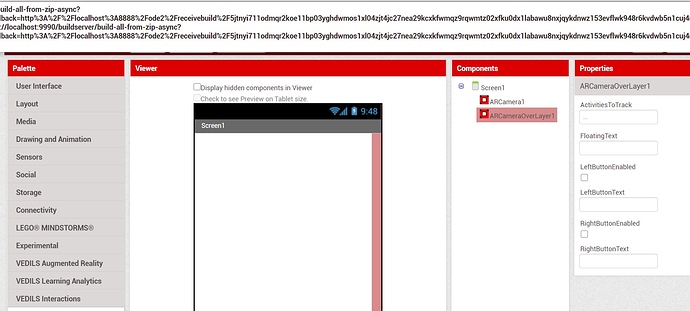 "build-all-from-zip-async? error: Received exception executing http method POST against URL
http://localhost:9990/buildserver/build-all-from-zip-async?gitBuildVersion=none&callback=http%3A%2F%2Flocalhost%3A8888%2Fode2%2Freceivebuild%2F5jtnyi70ty97ucw7l6qll26hw3eat56n5mqhy58yxapltbzjzt292gxdgux60xlh0ei3gqxywm5ub9g9qpaza2z0zvn5jad28u56ibqnvpk7267mb0pmtjytq5mto4y8ffb35unca2p1l2yp0vz4xggn4ssefzlkevh%2Fbuild%2FAndroid:
Connection to
http://localhost:9990
refused"
thanks in advanced