Hi,
I've read a few tutorials (Runtime error when using (Lỗi runtime khi sử dụng) BluetoothClient - #3 by hieu123) about bluetooth and appinventor but havent got any success.
My goal: Connect to a bluetooth device (its connected to an arduino uno). Phone: Android 13
With the App Serial Bluetooth Terminal everything works fine!
Problem:
I got a permission screen and than i can search for all paired bluetooth devices. My desired bluetooth device is found - but when i click on it - I got an "error 507 unable to connect. is the device turned on?"
My Persmission Flow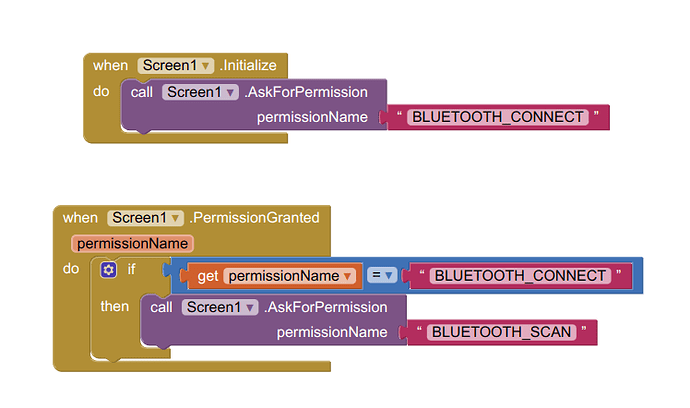 Thanks for your help