Hi All,
I have written the following code in ActivityStarter.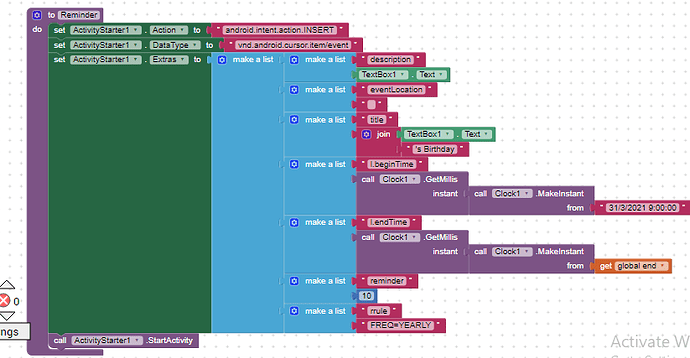 The event name etc are getting passed to the Google Calendar correctly, but the begin/ end time is taken as the Current timestamp.
I have checked that global endtime and global begin time are getting set to the correct values but it is not getting passed to calendar.
Please help to fix this.
Thank
SG