Greetings all,
I am in need of help.
What I am trying to do:
When button is pressed in MIT APP, then send text over BT to Arduino. Arduino does it's thing and when done send a new text over to the APP via BT. When the APP receives this text it uses it to trigger the next event which should be another command going back to the arduino and so forth.
I am able to connect to the BT device, to send text which triggers the arduino code and then send back a text which also works because I can see the incoming string in a Lable box and on the notification pop-up.
I want to use the "done" from the arduino to trigger the "dismissProgressDialog" on the App.
Anyone got some ideas because being able to use the incoming texts to trigger other commands or color changes of arrangements would be the last step to my project.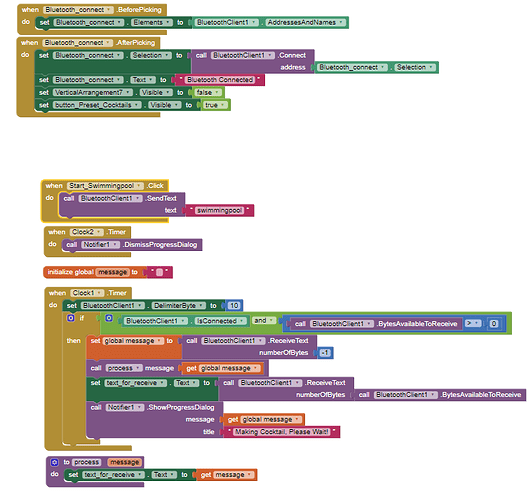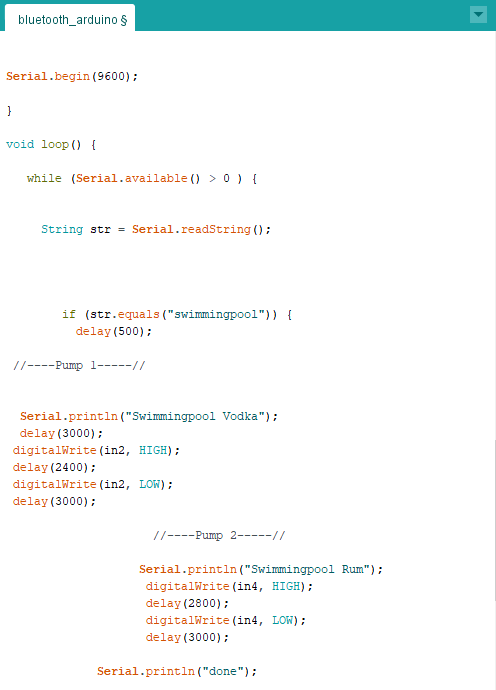 Thank you all a million who can help!!!