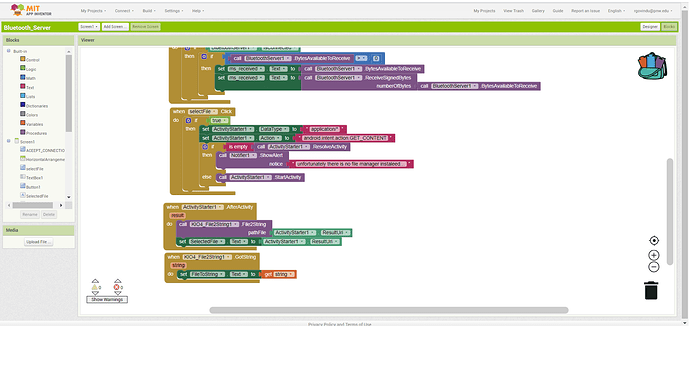 I tried to use an extension and convert the file to string and send it. But the converted string is not displayed or is not converted to String.
I used these two extensions to convert it to string : KIO4_File2String ,KIO4_Base641
I am supposed to send the file through bluetooth only ,not supposed to use sharing component.
Can someone please help!