Those are just to help me debug what's going on. I only use them to display them in a label afterwards (picture included below).
Here's what I'm trying to do:
The user browses a file from the file manager. here are the blocks to do this:

Now, I'd like to get the data that's in the selected file (the file that the user selected when browsing), Let's say the file is in .txt format, or .csv, I'd want to be able to read the contents in the file, in order to store them in strings that I will use later on..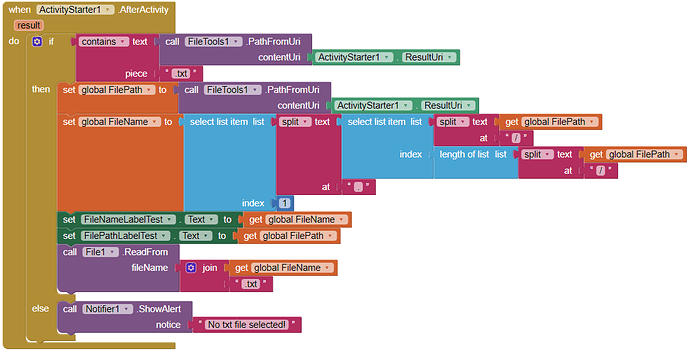 I'm stuck on this part (2), I can't view the file's content, the "ReadFrom" function is not working for some reason.. I've tried many extensions and sadly I can't seem to get it to work..
Any help is much appreciated! Thanks!