This link is only open when the owner of link is granted you permission if ask permission with this link there a email got to owner if owner access you to see the link then you open this else if the owner can not granted you permission then the link do not open
I have already changed the permissions. Please help me.
The aia file is much to big to handle. It is 25,3 MB. An aia file can not be bigger then 10 MB.
Your student has to make his images much smaller. One image is 3,8 mb with a pixelsize of 4000 x 3000 pixels.
Thank you for your reply, but she can't open it. What can we do?
You can remove unnecessary/less important files using any zip software.
Your student also made i guess 75 screens. After 10 screens you get an advise not to make anymore but i guess he/she did. So he/she will only get in trouble with so many screens.
how can you see that? you're able to open the file?
To understand one of the problems, you and your student(s) might read Using Images with App Inventor if you have not already. The advice will keep your developers out of trouble and help them to make better apps.
No i just used a archive program to look inside. An aia is just a zip-file.
I was able to load the project onto code.appinventor.mit.edu at reentry code
HUGO-DOSE-VARY-SPY
You will need to tell your browser to keep trying (wait) several times as it times out on load.
The app itself is just a brochure, made with a rubber stamp.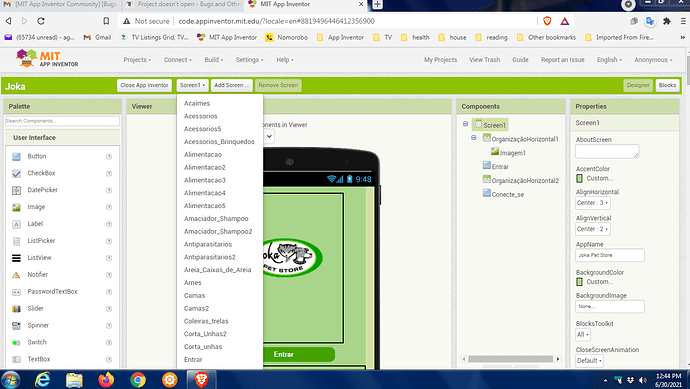 I was able to use https://unchive.kodular.io/ to look inside.
It looks as if all screens have only these kind of blocks. Don't let the colors distract you.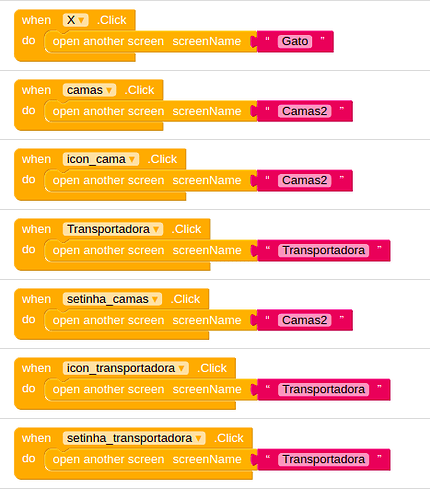 A summary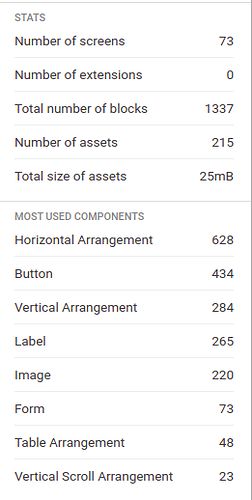 I have to correct myself.

Thank you very much for all the help
We've alrealdy open the file and we will try to reduce images sizes
And reduce the number screens please.
yes, that too

Here is an example for your student of a single screen table based app, using reuse of a small number of components ...

@Catia_Gabriela_Magal I have a suggestion, instead of many screens, you can use arrangements and toggle their visibility