I have done my best (heh) to reduce the blocks only to those I am talking about.
The Goal: When I arrive at a location, TTS the name of the location, and the next stop.
The problem: I can make the app do as I want initially, but as the vehicle slows to a stop at each location the criteria set for the TTS are met several times and the TTS overwrites itself until the bus is no longer in motion. I have used a timer to check conditions. Getting the procedure to only run ONCE when conditions are first tested TRUE is testing my sanity.
Tried solutions:
Setting TRUE/FALSE variable: Variable is initialized as FALSE. When location is within a defined area on the map, set variable to TRUE. If TRUE, TTS procedure runs. After TTS procedure runs, variable is set to FALSE. However, because the vehicle is still at the location, it turns the variable TRUE and I am stuck in a loop of screaming 'NEXT STOPS".
The same applies if I attempt to do a distance variable. Its always in that distance so it screams at me.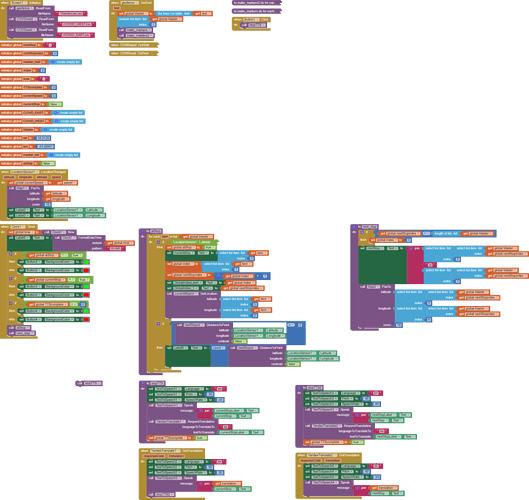 LoopHelp.aia
(102.3 KB)