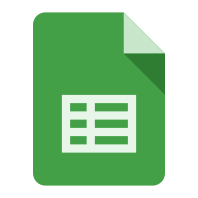 Google Spreadsheet Extension
A Non-Visible component that helps you to perform CRUD operation on your Google Spreadsheet.
---
Documentation of Extension:
Note:
The extension is free but you have to buy Google Apps Script.
You have to pay 25$ for the Apps Script.
After buying the Apps Script you need to deploy on your Google Account.(If you are not able to do that I will help you.)
In future if I will add new methods then you also get free upgrade.
Download Link:
com.preet.spreadsheet.aix (18.1 KB)
If you are interested to buy then please DM me on community.