@Ghica @Anke @ChrisWard
I am trying to use applications provided by @Ghica (reference: App Inventor, Micro:bit and UART)
It seems like it does not support Android 12, as blocks for BLUETOOTH_CONNECT and BLUETOOTH SCAN are missing.
I added the blocks for the same in the mit app.
But getting errors: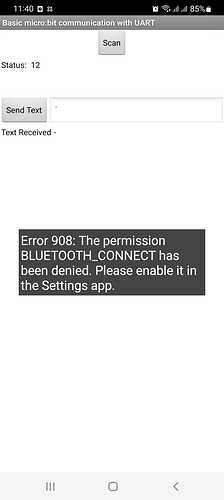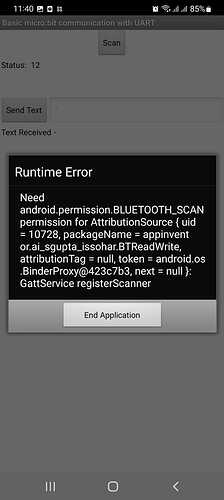 Refer to the updated mit app:
BTReadWrite.aia (296.0 KB)
Help to resolve these issues for BT connectivity.
Android mobile version 12
Thanks in advance.