Hello all,
I am literally new to the whole app-building, I've build website long time ago, but I've found the app-building a completely different game.
What I wanted to make is a very simple app, that would open (or open through) a few documents, pre-installed in the app.
They would be excel and pdf files, they don't necessarily have to be opened in the app, but at least open the correct program to read (pdf) or work on a excel document (WPS).
But, I've been reading all through the forum and yet can not get the app to work. I did manage to make more screens, one of them contains a webviewer for a webbased program and that works.
don't laugh, but this is what I got so far: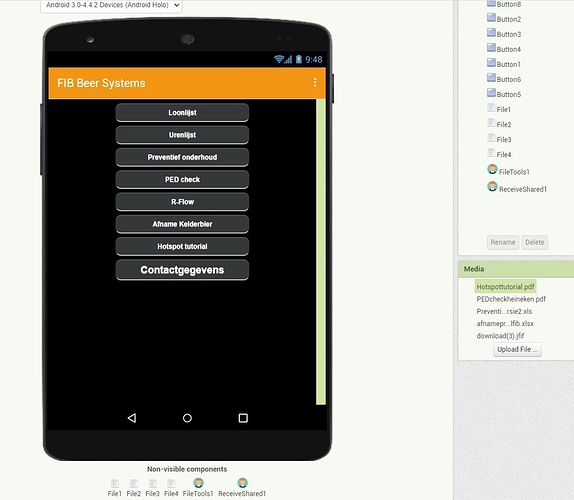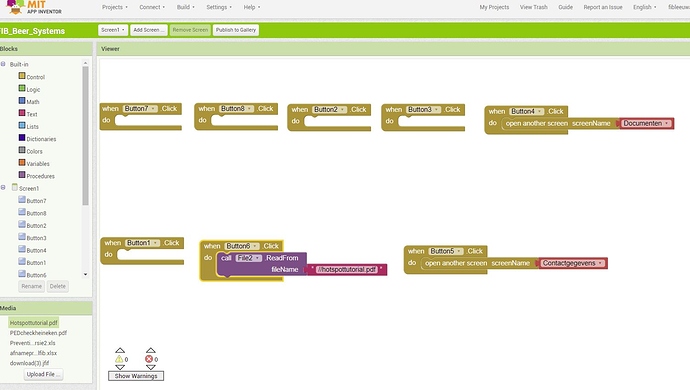 I have been trying other ways as well, including FileTools, but can not get the app to connect to a file in the media list.
Could one of you point in me in the correct direction, preferably in lemens terms?
with regards,
Erik