Hi all, today I am going to say about a error in Android 10.
I don't have problem with this error. But I wanted to report this error to App Inventor moderators. - @ewpatton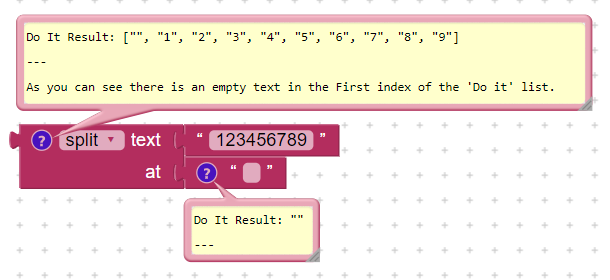 Phone Android version: 5.1.0
I tried to show this list in a label in Android 5.1.0.
This is what it shows: ["", "1", "2", "3", "4", "5", "6", "7", "8", "9"]
Phone Android version: 10
I also tried to show this list in a label in Android 10.
This is what it shows: ["1", "2", "3", "4", "5", "6", "7", "8", "9"]
As you can see the empty text at the Do it list in Android 5.1.0, but in Android 10 the text as disappeared.
In my first app I used this and I had many many problems so I had to update my app 4 times.
Is that any bug, if it is then can you please solve the problem.

Regards,
Ruthenium Alpha