hello can anybody help me solve this issue?
I am trying to connect php to app inventor to upload data from my form.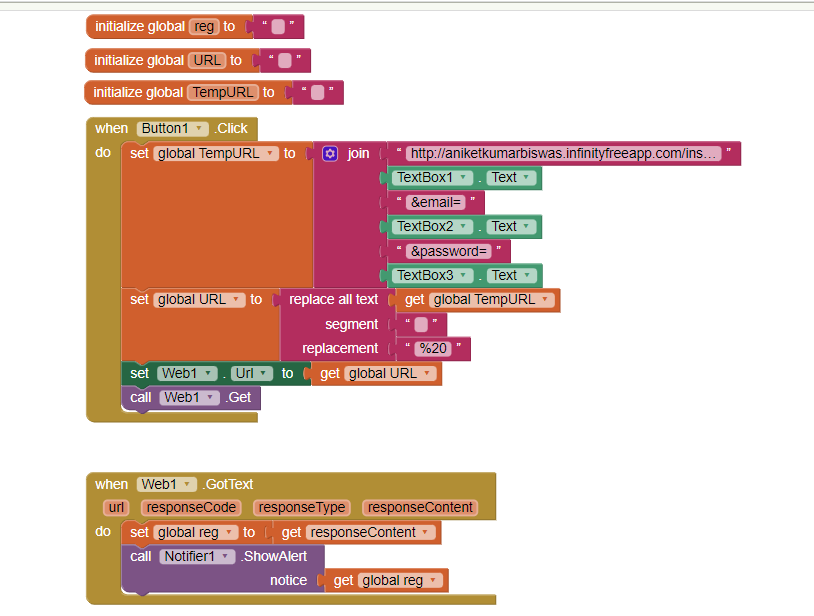 this is the block structure
the php is uploaded to server and works perfect on its own. yet when I try to run through app inventor
the notification i recieve is: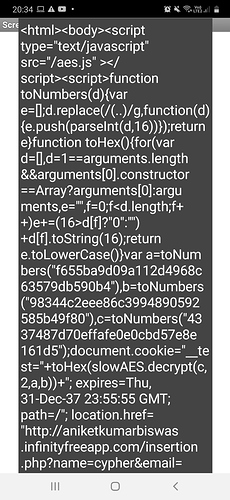 also no data is being stored in database when using the app.
Please help