javascript certainly is allowed in your Project. Have fun.

Thank you


I don't know why I fell in love with JavaScript

I've participated in the Hackathon last year too. Can I use the Same app (or the idea) or do I have to make a new different one?
App Information
No you cannot.
Apps should be submitted as exported projects, and should be the original works of the team members. Apps submitted as APKs will be rejected without review. The projects should not have previously been submitted for any other app competition, including App of the Month. Apps should have been made during the period of July 18-31 based on the theme(s) to be announced on July 18. Judges will import your projects into App Inventor to evaluate and test them. If we need a login to use your app, please use the corresponding fields in the final submission form to provide login details for the judges.
Certainly you can use the same concept or idea as long as it 'fits' in one of the three themes for Appathon 2021. You do need to code a new app during the Appathon time frame.
When will we receive instructions on how to prepare your submissions ?
You should receive the email with the submission link roughly 72 hours prior to the close of the competition.
Tomorrow we receive an email?
Update: After a meeting this morning we have decided that emails should go out later today. I'll post an announcement once the emails have gone out and we will update the website with an announcement as well.
sir did the office hour session happened today ? as I didn't got any link
It is happening 9pm my time, which would be 6:30 am your time tomorrow.
oh okay thanks for informing
I got my mail at Tue, Jul 27, 11:31 PM


Thank You...
deadline of July 31st (23:59 AOE)
Am or PM ???
23:59 is PM. AOE means anywhere on earth.


I don't understand this step on submission
this means does your app have a login setup or not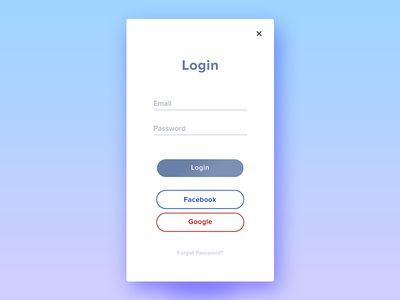 example

Why i need to fill in the username and password
The user can create an account with any username and password
@MohamedBechir Welcome to the Community
it means that you should create an account for the MIT Appathon app tester so that MIT staff can easily access your app
The goal is to reduce friction for the judges. If your app needs the judge to log in, rather than wasting the judges' time creating an account we ask you to provide valid login credentials that the judges can use for evaluating the app.