Hi,all
I have a problem installing apk file into my android smart phone.
JZS_Part2.aia (11.0 KB)
I am trying to display to a label area which read from little file(csv) by 1 second.
So I use "clock" and I read a file by 1 second , it works on the "MIT App inventor".
As a test,I build apk file and install it.But it occured "runtime error" and it does not work.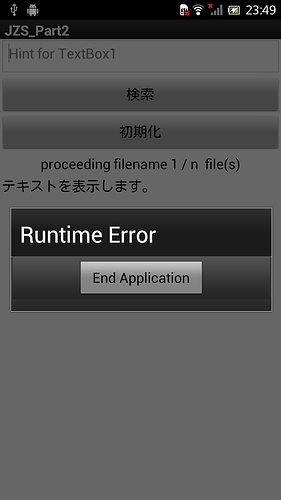 The reason for I take a interval with a clock ,I want to avoid to an Application Not Responding.
Debugging onto an App inventor is ok,apk is fail. I do not know it.
Would you please give me to resolve this problem? In Clock timer,can I not use a file I/O ?
Thank you.