Hi, does anyone have the 'CallLog and WhatsApp Utils Extension' by Andres Daniel?I can't seem to find it. Thank you!


Thanks

Not really lost, but found:
SMB Manager extension by Joerg Hueneberg
On the old AI2 Google Groups community. Joerg posted a version 2 update, but then updated version 2 again later in the topic. The last update is the one that works with Linux/Windows/NAS boxes.
If the extension appears to be working, but is creating empty (zero bytes files) on transfer, then you need:
not helpful. How to use what ?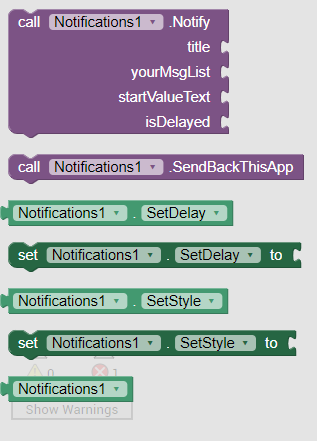 You could provide a link to the post, we do not know what this relates to....
Just ran a simple test, seems to crash the app when using companion....

may require compiling?
not working after compile neither in companion
It has a pending Intent in it. so will not work with current androids
How do you make the rounded edges plus the elevation? Can I have a picture of the code pls
Why have you replied to @sergii1 ?
Which extension are you referring to?
have a bug on font size!
please fix it
What has a bug on font size?
if i change font size 14.0 to any size then showing the error: Attempt to invoke virtual method 'void co.com.dendritas.ReadMoreLabel.ReadMoreLabel$RMTextView.setTextSize(float)' on a null object reference
Which extension please...